1è Section de page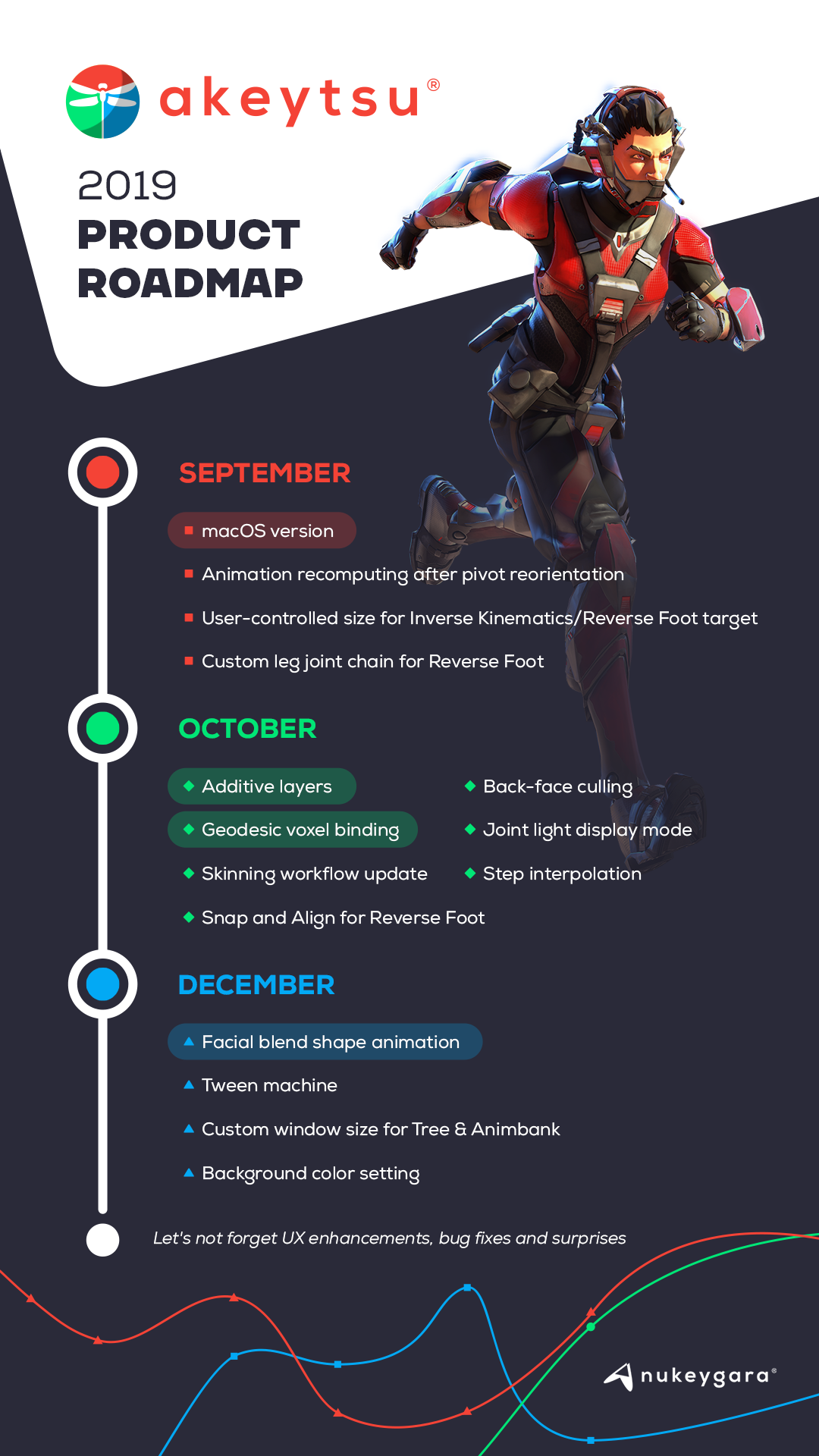 2019 Product Roadmap
Charles-Arthur BOURGET on August 8th, 2019
We have kept everyone waiting but we are now ready to share what is coming next for akeytsu.
Today we are sharing our 2019 product roadmap detailing 3 updates to be released by the end of the year.
These updates include :
Major features
Native support for macOS
Implementation of additive layers and support for voxel skinning
An innovative facial blendshape workflow
Other enhancements
Animation recomputing after pivot reorientation in Bind Pose
Custom leg chain for Reverse Foot
Joint light display mode;
The implementation of community requests
Step interpolation
Custom window size for Tree & Animbank;
And more UX improvements, bug fixes and surprises…
Going forward we wants to release a steady flow of updates to build the ultimate 3D animation toolset.
Our goal is to deliver a minimum of 3 release packs in 2020. We are envisioning quarterly release packs but you should not quote us on that until we have lived through it.