1è Section de page
The breathtaking advantages of Akeytsu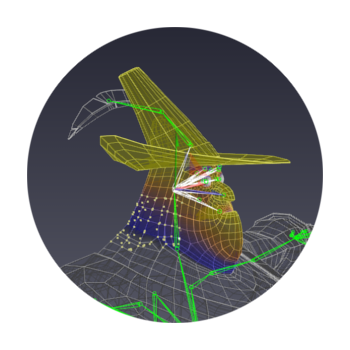 Akeytsu Light Rig
Simplified skinning and rigging tools accelerate the process
Curve manipulators are no longer necessary as artists simply click on the skinned mesh of the character to create poses. A new duo skin feature provides an intuitive two-step skinning process (rigid & soft) saving time without sacrificing high quality results. This combined with a unique copy and paste skinning feature and a pre-set half-skeleton supplied with the software speeds up the game development workflow.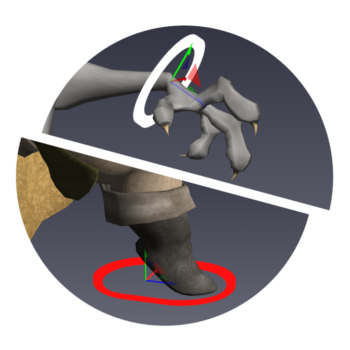 Akeytsu FK/IK solver
Animators can now handle IK and FK on a single skeleton with ease
The animator can manipulate the character in either the IK or FK mode on the same skeleton. The Akeytsu Solver allows any joint to be animated in FK, while using IK for other parts of the character. A powerful automated Reverse Foot feature can be used in both modes, an industry-first that allows the animator greater creative freedom. With these features posing becomes child's play.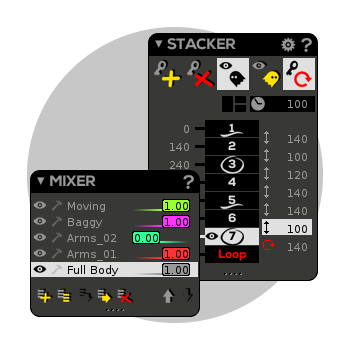 Akeytsu Stacker
A new keyframe editor working in conjunction with the timeline
The Stacker reimagines the traditional 2D keyframing X-sheet to fit the 3D workflow. It links keyframes with their relative timing and allows for the rapid adding and removing of keyframes. It also facilitates cycle creation. The Akeytsu Stacker is a treasure for high volume animation.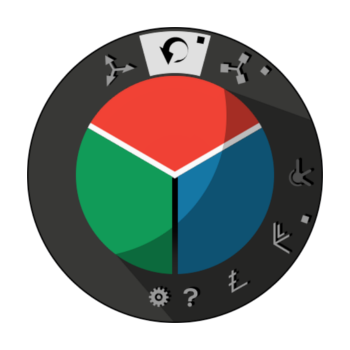 Akeytsu Spinner
A unique circular widget to switch between modes
Allowing fast and easy rotation, translation, reverse foot and IK pole vector control, the stacker was designed as the centerpiece of Akeytsu. The Spinner combines, through a simple widget, all the functionalities required to animate while avoiding constant and tedious camera view adjustments to select thin axes on a screen. The artist can comfortably focus on the motion they are creating without distraction.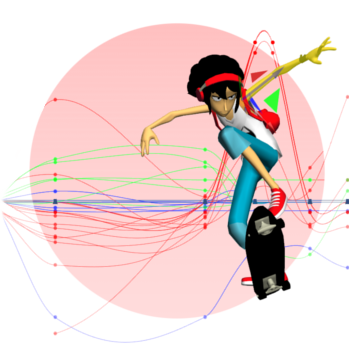 Akeytsu Curveboard
A F-curve editor fully integrated in the 3D viewer
When doing F-Curve manipulation, the artist can choose this integrated view to better concentrate on the animation of the character or props on a single-screen. Other F-Curve viewing modes are available if the character is animated within its environment or interacting with props. With Akeytsu Curveboard animators can now work happily on a simple laptop.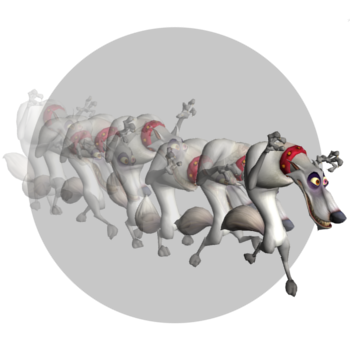 Akeytsu Cyclemaker
Automates the creation of motion cycles
Akeytsu Cyclemaker loops and mirrors with only four source keyframes to create complete walk and run cycles. It accelerates the creation of any type of cycle animation as well as providing the flexibility to modify saved pre-animated ones. The Akeytsu Cyclemaker makes the creation of multiple cycles a real pleasure.
2è Section de page
Workflows made simple with Akeytsu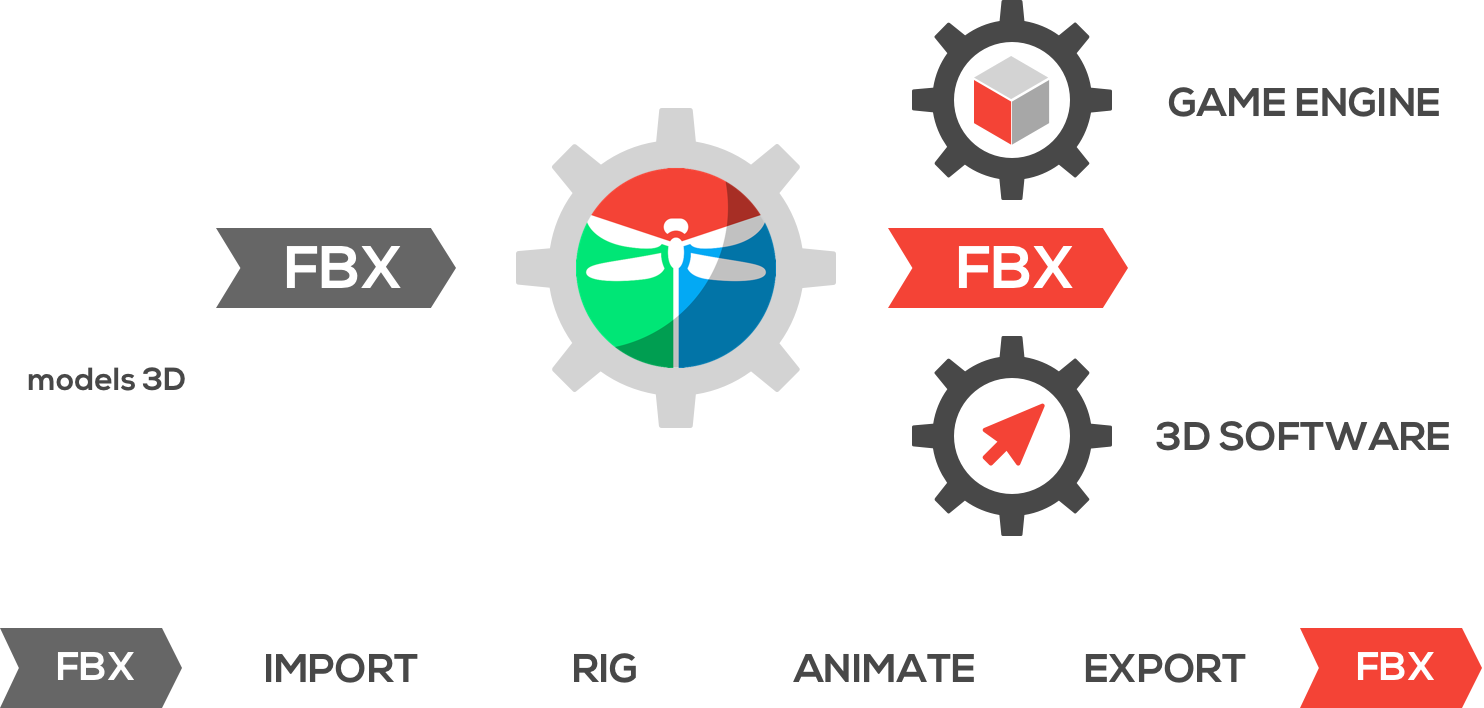 Seamless integration with FBX production pipeline
Animate and rig all types of character be they human, animal or whatever your imagination inspires. Import your mesh from FBX then rig and animate in Akeytsu. Export your character, and all its associated animation, in FBX format ready to use in your rendering package or game engine. See details of I/E capabilities:
See more
Integration with Unity
Akeytsu facilitates the import and export of any type of animation to Unity, one of the world's most popular game engines. Unity powered integration allows you to create VR, mobile or PC games with Akeytsu. A pre-set half-skeleton with Unity nomenclature is included in Akeytsu v1.0 ensuring a fluid workflow and accelerating the rigging process.
See more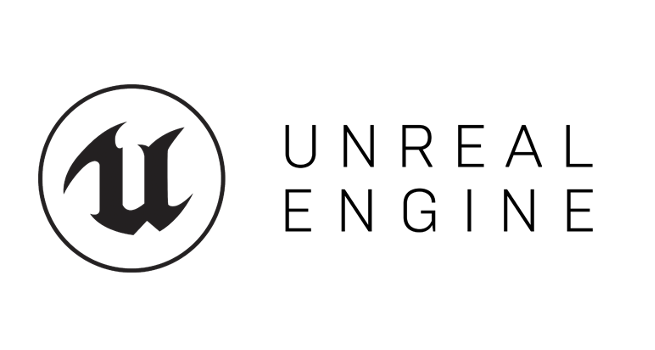 Integration with UE4
Akeytsu also provides a ready to use half-skeleton to smooth the export of your animations over to Unreal Engine. Mirror this half-skeleton once it's rigged and skinned and animate and export your animation with a few clicks. Once inside Unreal Engine your project will correspond perfectly to the motions you created in Akeytsu and you can retarget the animation to other characters.
See more
Export to Sketchfab
One-click export to the Sketchfab platform is now a feature of Akeytsu. Once the animation is complete and the sequence finalized, select the Export to Sketchfab button and you will be asked for your Sketchfab login. Share your talent without delay!
See more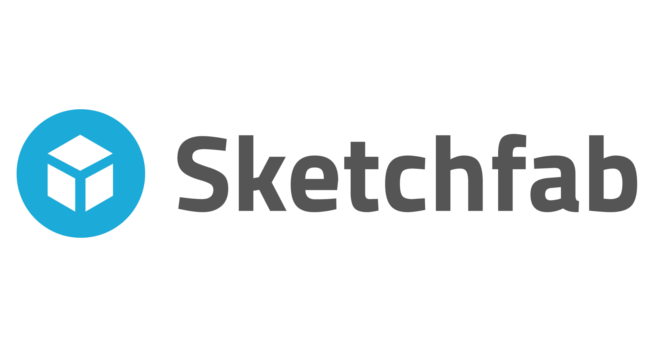 4è Section de page
System requirements
OS
OSX 10.12 or higher (64 bits)
Windows Vista or higher (64 bits)
Memory: 4 GB RAM (2GB minimum)
Storage: 1 GB

CPU
Recommended: Dual-core i3 2 GHz
Minimum: Single-core Pentium 1.5 GHz


GPU
GPU with OpenGL 3.3 capabilities.
VRAM 2GB (1GB minimum)
DirectX: Version 9 or higher
Integrated GPU not recommended